Laser Hair Removal
What is laser hair removal?
The process of laser hair removal is recognised as the gold standard in permanent hair removal, and is supported by several hundred medical studies proving the safety and effectiveness of the treatment.
Laser is attracted by melanin, the dark pigment that gives colour to hair. The laser tracks this pigment to the root of each hair and then releases heat energy, causing the damage that hinders growth. Laser hair removal treatments can only target the hair that is presently in a state of growth, which there are 3 cycles:
• Anagen
• Catagen
• Telogen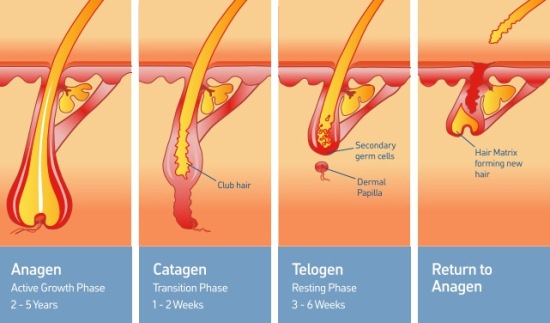 The laser energy heats the hair pigment disabling the follicle.
The anagen phase is the active, growing phase. The catagen and telogen phases are dormant 'resting' phases. Laser hair removal affects only hairs in the anagen phase. It disables the hairs during this growing phase. There's no strong or dark re-growth. With laser hair removal, any re-growth is thinner and slower.
Although treatments like waxing and threading are still widely used treatments, found in nearly all beauty salons, they are now becoming less popular. The high overall cost of frequent salon visits, together with the inconvenience and pain associated with these treatments has meant that both women and men are now looking towards laser to provide them with a cost effective and convenient way of controlling unwanted hair.
What to expect at your consultation
On the day you come to Freedom for your initial laser hair removal consultation and patch test, you will be asked to fill in a medical history form and read through a consent form.
You will be introduced to the laser therapist, who will discuss your medical history form, go through everything with you regarding the process of laser hair removal and answer any questions you may have.
A patch test will then be carried out on an area of skin. The purpose of the patch test is to test your skin against the laser machine and determine the levels of melanin in your skin. The area of skin tested does not have to correspond with the area wanting to be treated.
After the patch test has taken place, Aloe vera gel will be applied to the area, this will soothe the area that has been tested. In most cases patients have no reaction at all from the patch test, so you can start your treatment within 24 hours of having the test.
From here you will be given a patient pack which will contain information on the type of laser machine we use and also before/after care advice leaflets.
Should you have any further questions or concerns regarding your consultation, we are always available to assist you.
What to expect at your treatment
Each time you visit Freedom Clinics for laser hair removal treatment, you'll be met by your laser therapist and shown to the laser room. The technology we use allows us to treat larger areas faster, minimising the amount of time you will need to spend with us each time. After each session with the laser, the treated area of skin will be soothed and cooled with Aloe vera gel.
We aim to provide an efficient, friendly, professional and discrete service to get you the results you want as quickly as possible, all within our modern city centre clinic.
If you would like more information about laser hair removal at Freedom Clinics, or would like to book a FREE consultation and patch test for a limited time, call 01133 800 999, or click here to visit the main Freedom website and request a FREE callback.