Results
Laser hair removal is effective, pain free and provides significantly longer lasting results than other forms of hair removal. Once the unwanted hair has been removed with the laser, you'll be able to get on with your life, free from the hassle and pain of waxing, shaving and plucking.
Here is a selection of before and after photos showing the results achieved with laser hair removal at Freedom Clinics Leeds:
Before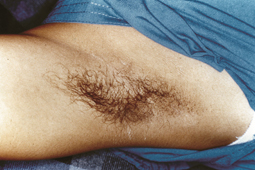 Before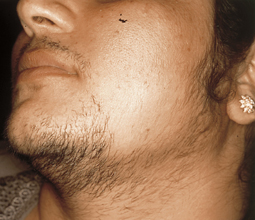 Before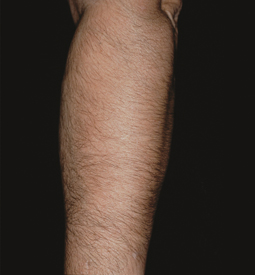 Before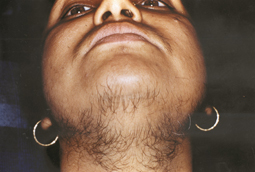 Before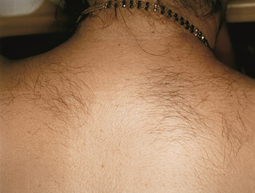 After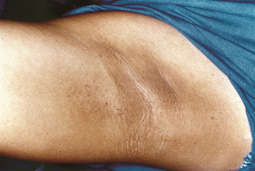 After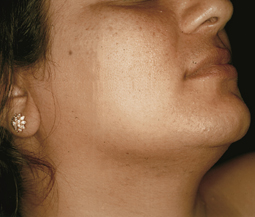 After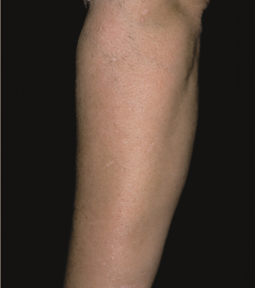 After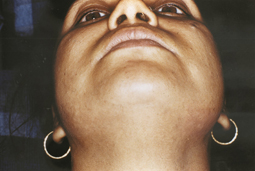 After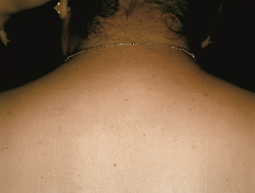 Ms S Carter
"Having laser hair removal on my legs, bikini line and underarms has been amazing. I noticed a difference after the first session and now I have completed my sessions the end result is even better than I'd hoped it would be. I'm so glad I took the plunge to go ahead with something I had been thinking about for a long time. Hayleyanne was brilliant, really friendly yet very professional and I would certainly recommend Freedom laser hair removal to others considering it".
Ms S Lewis – Actress
"I decided to first start laser hair removal treatment with Hayleyanne about two years ago. I used to have extremely dark, coarse hair on my legs, bikini line and under my arms. At first I began treatment on my bikini area as this caused the most embarrassment and really instilled in me a negative sense of self. I had about 6 treatments and I have never looked back! I am now able to wear lingerie and swimwear with complete confidence! I no longer worry about any dark hairs peeping out or the terrible ingrown hairs I used to get from waxing and shaving. Best of all I no longer needed to waste money on either buying my own wax strips or on wax treatments at my beautician. The results I had were unbelievable; each session was quick and almost painless just like a quick pinch or Chinese burn.
Hayleyanne creates a relaxed and comfortable environment in her clinic, making me feel completely at ease from the moment I first arrived, which is really important given the intimate area she was working on, her level of expertise and professionalism is second to none. She worked with my specific skin type and would increase the level of intensity on the machine when I was ready, at times using a smaller more delicate laser for those harder to reach areas. Soon after I finished my laser hair removal sessions on my bikini area I decided to invest in my legs. After just 6 sessions I am almost hair free! It has made such a big difference, especially in the summer months. Before the laser hair removal treatment I could only wear a skirt or dress for a few days each month.
The hair on my legs used to grow back exceptionally quickly and was very dark so there was no way of hiding it. If I shaved the hair would start growing back later the same day and I could already see little black spots of hair coming through the skin by the next morning. If I waxed, the hair would start growing back within 10 days, not ideal when on holiday! I even attempted epilating, but this had effects similar to shaving; I experienced terrible ingrown hairs and patchy results where the epilator didn't pull out the hair. Either way I was wasting my money and just wasn't seeing the benefits of what most women use without thought.
Based on the results of my bikini area I decided to put the money I was wasting on waxing towards laser treatment on my legs. As I said I've had 6 sessions and I am almost hair free! The little hair that does grow back is lighter, sparser and takes longer to grow. I can now shave my legs once a week, feeling confident to wear a skirt, dress or even a bikini day in and day out! More importantly I feel more feminine and more confident with my body as a result and would recommend laser to any women who suffer with the same issue as I do! A long term investment well worth every penny."
Mr M Ramaz
"I first started laser hair removal treatments 2 years ago and since then I have not looked back. I was always conscious about my hairy back when on holidays and going to the gym that I decided to invest the money on having it removed by laser. It really has changed my life. I attended my sessions every 8 weeks and initially paid for 6 treatments, because I had so much hair I did need a couple more sessions after this but totally understood that 6 treatments might not be enough to get rid of everything I had!
Hayleyanne was a great therapist, really easy to talk to which helped, as I was rather embarrassed about having to have the area lasered. She was extremely professional during all my treatments and answered any questions I had about the progress of my sessions during the course and answered me honestly.
It is very hard to find a good laser hair removal therapist, one who is both professional and experienced; I did find that Hayleyanne had these qualities. When spending money on laser hair removal treatments, I needed to be reassured that I was going to receive the best service and I did.
Thank you so much for changing my life."
Ms T Donnelly
"I had laser hair removal on the bottom half of my legs a couple of years ago. The process was simple and pain free.
I had six sessions and almost immediately, my leg hair thinned out and started to grow more slowly. Since the six sessions, I have had no regrowth, so I would say I have saved an awful lot of time and money (and pain) in having laser hair removal treatment.
Having experienced a lot of beauty professionals over the years, I would say that Hayleyanne beats the rest, hands down. She is absolutely meticulous and has very high standards for the treatments and services she provides to clients. Exactly what you want from a laser hair removal therapist. I would thoroughly recommend her, especially if you are making the investment in something like laser hair removal – you want to be sure that you've got the best person providing the service.
Thanks for all you've done Hayleyanne."